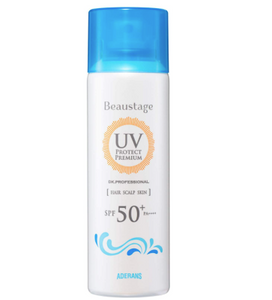 This product is a spray type sunscreen.

・You can use it on your hair and scalp as well as on your skin        
 because it is a scalp care UV protectant.
・Contains near-infrared rays cutting powder
This product is designed not only for UV rays but also for near-infrared rays to care for your hair and skin.

Contents: 80g